Erg Rowing – The Book showing how to Improve your 2k Erg Score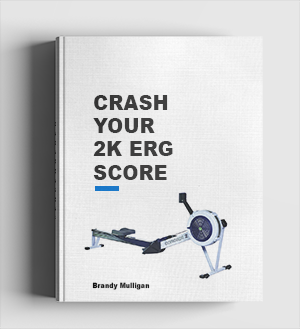 ---
Crash Your 2K Erg Score Book out Now!
Finally, discover how to Crash Your 2k erg score. Using a real, proven, straight talking style this book spells out how to become the best rower you can be. It contains authoritative articles from ergrowing.com in one downloadable eBook (PDF, ePUB and Mobi).
Crashing a big 2k Erg Score begins with knowledge in how you approach the erg. This book will show you how to start:
Finding the optimal Technical Rowing Excellence for your particular body size
Gaining a Huge Physical Fitness Engine
Attaining Rock Solid Mental Strength
Devising Proper Effective Race Strategies (for your fitness and body type)
Training Correctly and Recovering Faster
Avoiding Injury
Learning to Peak Properly for Major Races and Erg Tests
Important: You will not find run-of-the-mill textbook advice in this book. This is real, tried-and-tested rowing advice only for rowers looking to crash their 2k erg score.
If that's you, then this book is for you.